Fluval Edge first setup on it's pretty stand!
These were taken two months ago after I transferred some stock from my old tank to this one - I hadn't really thought of an aquascape - I just used what I had available to me on the day!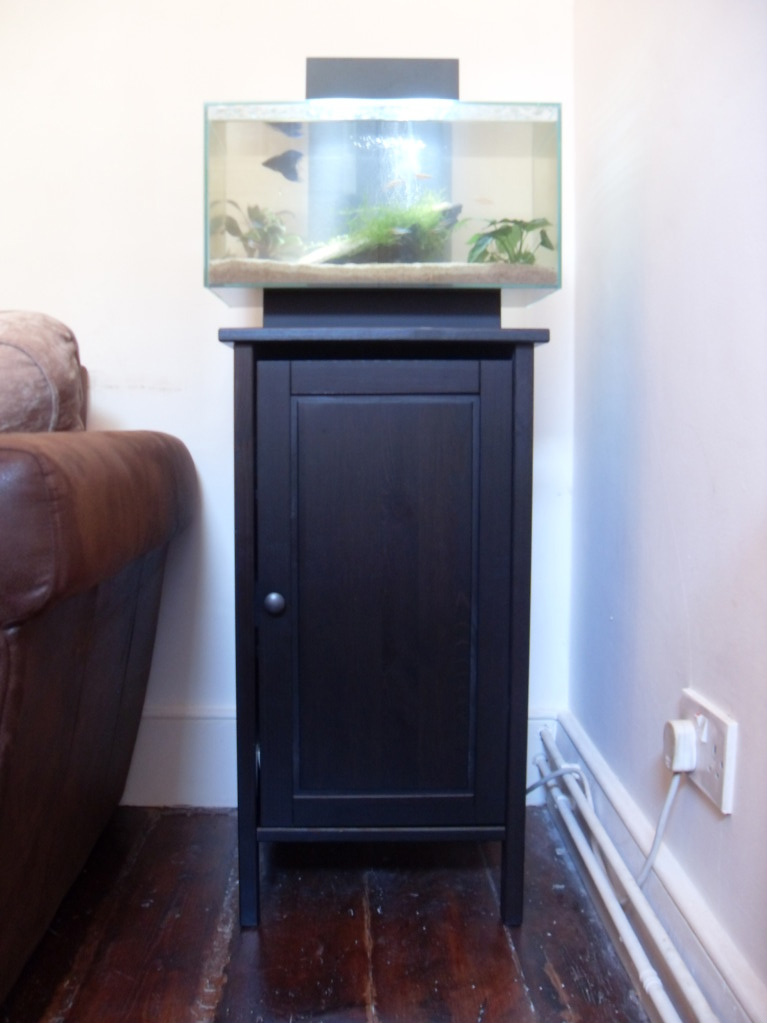 Edge after the MR16 LED upgrade
I had a bit of a problem last about three weeks ago and my whole system crashed - I lost everything apart from a cory, two guppies and AC frog!
Thus, the new set up......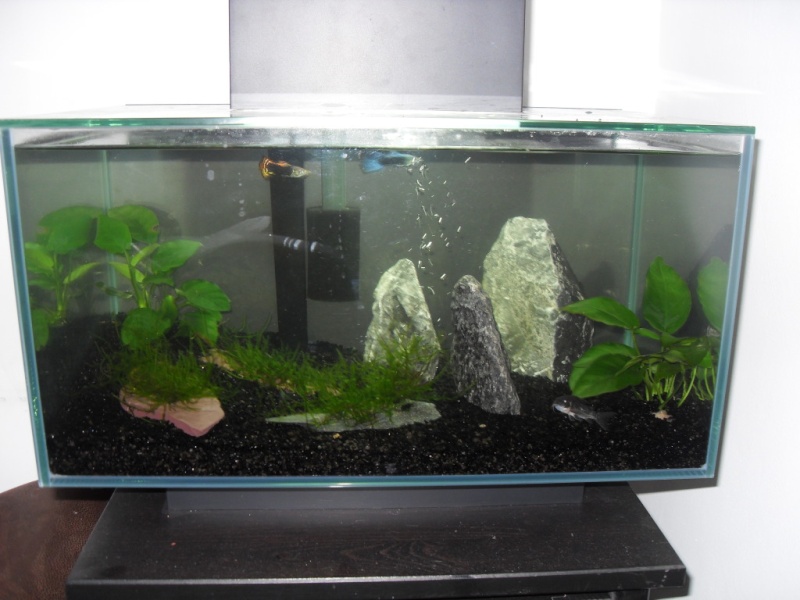 And with CFL mod - as described in over in MODS....
I'll post some more pics of the CFL once there are some fish that'll show up their colours - or maybe once i've some endler's in there!
Last edited by MagisterArtium on Thu Dec 29, 2011 9:24 am; edited 2 times in total
Three things:
What do you mean your system crashed? O.o
Why the switch from the mr16s to CFLs?
How's the temp with the CFLs?
Also...Wow, those guppies are beautiful. I mean WOW. (I grew up with guppies)

Anna

Pygmy Cory




Posts

: 12


Join date

: 2010-07-08



by crashed, I mean I was stupid and overstocked, which caused a nitrate/nitrite spike - this was levelled by daily 20-30% WC, but the fish were under stress and ended up with a fungal infection. I did use Protzin, but didn't catch it in time and it wiped out my Betta, four gorgeous guppies and a five neons....
it'll teach me not to be cocky - water is testing fine now though

the temp isn't too bad - they've been running for four hours and there's been a 1 degree increase. I'll keep an eye on it and might install 2 12V PC fans if it gets out of hand.
i just realised that some of the pics have been cut in half!!!


Similar topics
---
Permissions in this forum:
You
cannot
reply to topics in this forum